---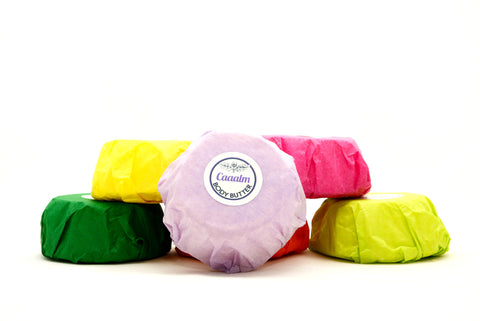 A calming blend of lavender and chamomile essential oils to soothe your furrowed brow! Also suitable for baby-bump massage and little person massage. Melts on the skin for moisturising and massage.
Tins are available to keep these neat and tidy.
60g
VF = vegan friendly
Ingredients, in english!
Cocoa butter and sweet almond oil.
Essential oils of lavender and roman chamomile.
Sensitisers naturally occurring in the essential oil: linalool, geraniol, limonene and citronellal.
Related Products
---