---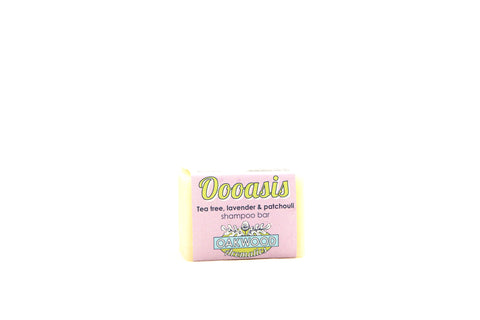 Our solid shampoo bars are made with lots of castor oil, so are very gentle and softening to the hair.
Shampoo bars should be lathered as soap, rub the lather into your hair, rinse and repeat. The 2nd was makes a difference to the softness of the feel. If you live in a hard water area, add lemon juice or cider vinegar to your rinse water.
These bars can also be used to wash your body and hand wash your clothes! The ultimate travel bar. 
Handmade with essential oils of lavender, patchouli and tea tree this fresh bar is a great shampoo for dry scalp and hair types.
min 75g.
Ingredients, in English:
olive, coconut, castor, jojoba and avocado oils, shea butter.
Essential oils: patchouli, tea tree and lavender
Sensitizers naturally occurring in the essential oils: linalool and limonene.
Related Products
---